New Kids Comics in the June PREVIEWS
May 27, 2021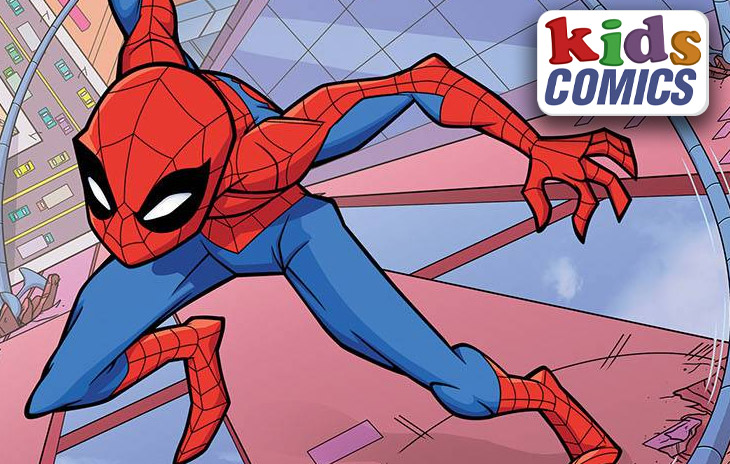 This month PREVIEWS celebrates KIDS COMICS with plenty of new and backlist titles available for readers of all ages! Whether it's Fantasy, Sci-Fi, Drama, Comedy, Autobiography, Historical… there's something for everyone in these all-ages offerings.
In the new June PREVIEWS you can look for comics perfect for young readers like Marvel Action Spider-Man #5, Spider-Gwen TP, Batman and Scooby Doo Mysteries Case of the Cursed Crop, and more! To see all the kids comics and books available to pre-order now download our June Kids Comics Order Form.
Take a look at just some of the featured kid friendly comics elow and make sure to pre-order any favorites at your local comic shop!